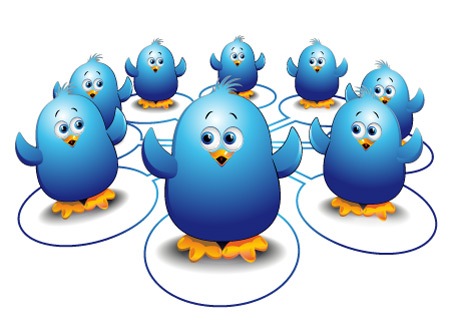 Twitter can be a powerful promotion tool for small business owners. If used correctly it can be a great way to generate free traffic to your website and increase your brand awareness. Of course, having a Twitter account is almost pointless if you don't have any followers. Here's how you can get started, or grow your account if you're already tweeting on a regular basis.
Step 1 – Create an Interesting Biography with a Link to More
A Twitter biography can only be 160 characters, which doesn't give you a lot of room to work with. That's why it should be as catchy as possible. You should aim to impress people with your bio, and get them to click the follow button. For some quick inspiration, check out Hubspot's article with 38 cool examples of good twitter bios. Another quick tip is to post a link at the end of your bio. If a person wants to learn more about you, you should make it easy for them to do so.
Step 2 – Tweet Interesting, Useful Content
In previous articles I've talked about how content is king on your website. Twitter plays by the same rules. Even though you only get 160 characters to work with, you want your tweets to be informative and useful. Consider what your target audience is interested in hearing about, and then post it. It's the easiest way to get retweets and to gain more followers.
Step 3 – Only Follow People who are Relevant to Your Business
Some guides advocate indiscriminately following people in order to gain more followers. This is generally a very poor practice. You may gain more followers but they often won't be the type of people you want. It's better to selectively follow only those people who have something in common with your business. You can use Twitter's advanced search feature to find people who post content relevant to your industry.
Step 4 – Tweet Regularly
Ten tweets a day is probably too much for most businesses, and ten tweets a week is probably too few. You want to find a good middle ground. In order to gain more Twitter followers, it's important to provide your followers with cool, interesting information, without spamming their inbox. To learn more about proper tweeting frequencies, read this informative article which Buffer has put out.
Step 5 – Interact With Your Followers
One of the biggest mistakes that small business owners make is posting content and then not following up on it. After you tweet a fact or article, you should interact with followers who find it interesting. Thank your Twitter followers for retweeting it and reply to anyone who takes the time to mention you in a tweet. People love it when a business replies to their tweet, and you can increase your followers loyalty with just ten minutes of interaction a day.
Sources