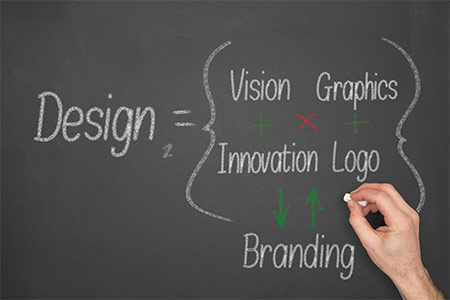 It's essential to optimize your website, no matter what industry you're in. Your website can be a powerful tool for making sales and generating leads, and having a fully optimized website can go a long way towards growing your bottom line. We're not just talking about optimizing your website for a mobile platform either. Your company's website should look great on every platform, no matter what kind of device the person is browsing on.
Use a Consistent Color Theme
The best websites use two to four colors consistently, and they don't stray from them. Not only that, but they tend to use neutral colors the most, and the brighter, more attractive colors sparingly. Why's that? By only using bright colors in certain situations you can ensure that you make the content stand out. For example, if your website uses dark grey, white, and orange, the only time you may want to use the orange is for titles, links, and your logo. Which brings us to our next point.
Hire a Designer to Create a Professional Logo
While this may not necessarily be the first thing you should do when you create a website, it's an important part towards legitimizing your site's image. Having a logo is important because when a potential client first visits your site, they'll spend more time looking at the logo than anywhere else on the site. If you have a good one, they'll be more likely to remember it and come back to your website. A bad logo may turn a person off your site immediately and they may leave without even scrolling down.  
Simplify Your Navigation Menus
Even if you're an artistic firm that prides itself on being different, your menu structure is one area where traditional is best. For example, if you have a portfolio of work, this should be clearly labeled portfolio. An abstract, nontraditional label may confuse people and they might not ever discover your previous work. You can be creative with various aspects of web design, but your menus should be laid out and labeled traditionally.
Throw Out the Crummy Photos
If you're selling a product online, it pays to have it photographed professionally. Poor quality photos may give a customer the impression that you're selling a low quality product, even if it's the best in the industry. If you've got hundreds of products, or are continually adding new products to your line, you may consider investing in a home studio. It might be expensive upfront but down the line the price will be well justified. This use of poor quality photos applies to you even if your website doesn't feature any product shots. All photos on your site should be high quality. Consider signing up for a service like Shutterstock for access to millions of high quality photos.
All of the steps above are simple enough, but they give you an incredible opportunity to change your site for the better. These simple tweaks can make the difference between someone converting into a paying customer and clicking back to Google and going to your competitor's page. If you'd like to implement these changes, or find out more about how you can optimize your company's website, contact Superiocity today. We have years of experience helping business owners improve their websites, and we're standing by to help you.