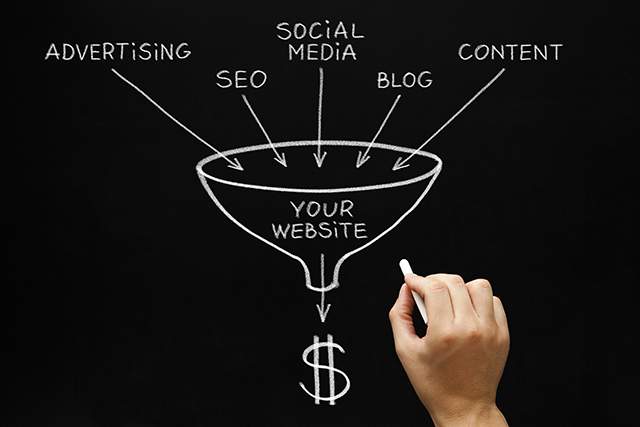 If you don't have a website yet for your business, it's time to get the ball rolling! By not having a website, you're missing out on one of the best opportunities to grow your business. Maybe you've thought about creating a website before but you've just never gotten around to it. Or perhaps you contacted a web design firm but were put off by the price.
Whatever the reason, you can no longer afford to wait. The advantage of having a website is huge, and some of the most important reasons will make sense to all business owners.
1) Increase Your Customer Base
A big advantage of having a website is that you are going to be able to reach out and attract new clients from all over the world. If you're selling a product, you may find new international customers. If you are selling a local service, an advantage of having a website is that you'll be able to find new customers in your area. A website will allow you to build brand awareness with people who have never seen your physical store or business.
2) Build a Lasting Relationship with Existing Clients
If you've been in business a while you know that keeping a client is a lot easier than finding a new one. A great advantage of having a website is that you'll be able to regularly interact with your existing clients. This can take place through a personal email exchange or it may be as simple as posting regular updates about new products and services.
3) Save Advertising Money
Having a website is like putting out an open bar at the beach, you're going to attract all sorts of people. Instead of having to spend lots of money advertising, an advantage of having a website is that people will come to you.
What can happen with a website is that you become an authority in your market. By posting articles and how-to guides related to your industry, you can steadily drive traffic to your site. If a single article goes viral, that can mean tens of thousands of people coming back to your page to read it. The best part of this is that it costs peanuts compared to traditional advertising.
In a nutshell, the biggest advantage of having a website is that people are going to seek you out, instead of the other way around. If your website has useful, interesting information, your site will grow and so will your sales.
Sources