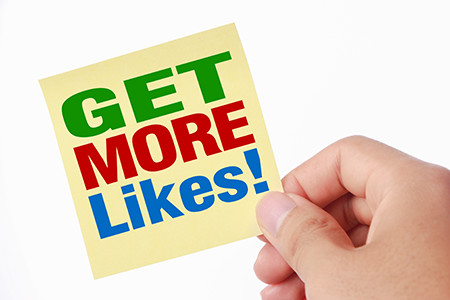 Getting Facebook likes can be a viable marketing strategy if implemented properly. Not only will the likes give your business social proof, it will also give you direct access to your customers. When you create a post on Facebook, people who have liked your page see it. That makes Facebook likes a valuable tool for any business. Here's how to get more of them.
Make the Content Searchable and Interesting
Search engines will be indexing all of the content on your company's Facebook page. That's why you want the content to be search engine optimized. This will improve your chances of getting ranked high on Google, which will make it easier for potential customers to find your business.
You'll also want to make sure that the content on your Facebook page is insightful and interesting. A golden rule to keep in mind is that content is king. I've written about this earlier, but it's a point worth repeating.  The content should draw people in and solve their questions. Do that, and users will come back again and again. 
Make it Easy for People to Like Your Page
People like to join movements that already have a following. When you first create your Facebook page, ask your employees, friends, and family to like the page. You can also send out a mass email to all of your contacts where you ask them to like the page. The more people like your page initially, the more likely it is that you'll build a large following.
Also, the more "Like Boxes" you have on your website the better. You should make it as easy for people to like your website as possible. You can place "Like Boxes" on your website and then also provide a link directly to your Facebook page in all emails that you send out.
Offer an Incentive to People Who Like Your Page
Getting people to like your Facebook page is important, and it's worth giving out something in return for it. Depending on your business, an eBook or a useful coupon are good trade offs for a Facebook like. Many musicians record an exclusive song or mix that's only available to fans who have liked their page.
Once you have this product, you can also use it to get people to subscribe to your email list. To learn more about this, read my article: 3 Tips to Create a Successful Email Marketing Campaign. Finally, don't forget that having a well thought out and aesthetically pleasing website will help you to gain Facebook likes from potential customers. Contact Superiocity today to learn more about our web design services!
Sources