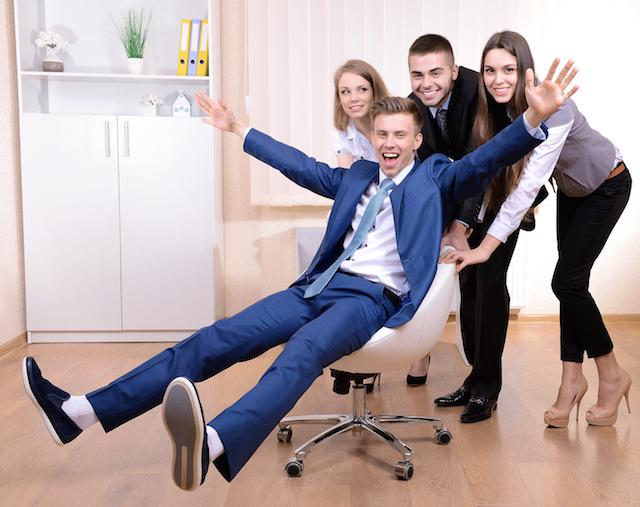 Having a great About Us page for your website can be the difference between a good website, and an awesome one. Your About Us page is going to be one of the most heavily trafficked pages on your website, which gives you a great opportunity to impress potential clients. Thankfully, it's not hard to make an impressive About Us page.  
1) Start with a Benefit Driven Headline
Even though it may seem like people are clicking on your About Us page to find out about your business, that's not actually the case. What they're actually doing is checking to find out how your business can benefit them. That's why you want to have a catchy headline at the top that grabs a viewer's attention and keeps them captivated. This title could solve a problem:
"Never worry about your gutters getting clogged again"
Or it can offer a financial incentive:
"Save 20% on Lamborghini polish with this easy trick"
Either way, you want it to appeal to your target audience. If a person reading this for the first can't tell within ten seconds exactly what they stand to gain, then you've done something wrong.
2) Talk About Experience You Have in the Industry
People like to buy from first rate businesses. It's cool to know that you're buying a product or service from a group of people who know what they're doing. So if you think (know) you do something better than the competition, let everyone know!
When you're making your About Us page, don't be afraid to mention awards you've won or provide links to other sections of your site with positive customer reviews. Be careful though, a potential client doesn't want to know your life story. If you can say it in two sentences, don't use four.
3) Make it Personal
To make a great About Us page, you need to make it personal. If your page is all business, stats and figures, then that's just plain boring! It's not fun to read and a person is going to forget everything after two minutes.
Instead, add a dash of personal flavor. Talk about what makes your business unique and exciting. Share a short anecdote and mention yourself, and some of the people who work for you. A great About Us page should personalize your business and make it relatable. You're not a faceless corporation, and you're About Us page shouldn't make you sound like one.
4) Have an Action Item at the End
After a potential client has been drawn in with a good offer, learned about your experience in the industry, and found a way to relate to your business, you want to give them a chance to take action. If you have an email list, put a signup form at the bottom of the page. Remember, always offer an introductory benefit. Sign Up for our email list and get a free guide, eBook, consultation or coupon.
Another option is to offer a discount on an initial purchase in your online store. This is a great way to make that first sale, and show a potential repeat customer that you're a good business to deal with.
When you make an awesome About Us page you're maximizing your website's potential to convert sales. You'll be able to make an impression on new customers, and let existing customers become more involved in your business. With these simple rules, you'll be well on your way to creating a memorable experience for everyone who visits your website.