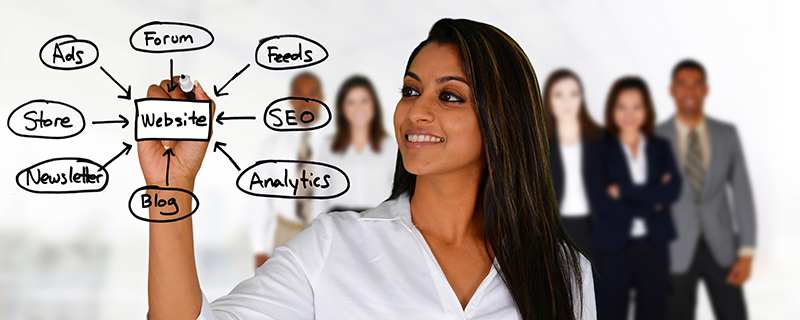 Hiring someone to design and build your website is a big deal. Your front page is going to be the face of your business, and you want to get it right. You only get one chance to make a positive first impression, and for many potential customers your website is going to make that impression.
With that in mind, let's check out some good ideas that you can use to find a web developer you can hire to build your site.
1. Pay the Right Price
Figuring out how much to pay to build a website can be tricky. That's because you need to find that sweet spot in the middle of the price range. If you hire a large firm and pay a discount price for a website, chances are you're not going to get a good product. In fact, here's what's actually going to happen.
Some guy on the outskirts of Mumbai (who you will never meet or talk to) is going to take a pre-built website template, change the colors around, add a logo, and send it off. Requesting changes is going to be difficult, and there's a good chance you aren't going to like what you get.
On the other hand, paying too much when hiring someone to build your website is silly too. Even if you spend an astronomical $50,000, you're still just getting a website. That's HTML and CSS, and it's not coated in gold or hand delivered by a man in a Bentley.  Keep in mind, some web applications can cost many thousands of dollars but that's not your typical website.
2. Don't Hire a Designer to Build Your Website
Artists are awesome! They create amazing works of art that catch our eyes and draw us in. Unfortunately, what's beautiful isn't always what works best. Have you ever had a gorgeous product, whether it was an imported German sedan or a can opener, that was amazing to look at but just didn't work that well? Guess what, it's the same thing with a website.
When you hire a website developer, you want to choose someone who actually knows how to make a highly functional website, not just a beautiful one. Not that your website can't be amazing to look at, far from it. However, your first priority should always be to make sure it works well and that it's easy for clients to navigate. Later on, after you have a great webpage, you can always hire a designer to come in and give it a little facelift.
3. Review Past Work and Reach out to Past Clients
Making a website is going to involve a series of revisions. You'll need to work with your web developer in order to get that look and feel that you're really after. You want to be sure that this person is easy to get along with. You can do that by reaching out to past clients and asking for their experience with the person you're thinking about hiring.  We make this easy for you at Superiocity by listing reviews of previous clients here.  Under their reviews are links to their websites.  Click through and call them!
Of course, you'll also want to check out their past work. You may find that even though he or she builds awesome websites, they just aren't really to your taste. There are plenty of talented web developers out there who are ready to build you a website today, you don't have to settle for anything less than the best.