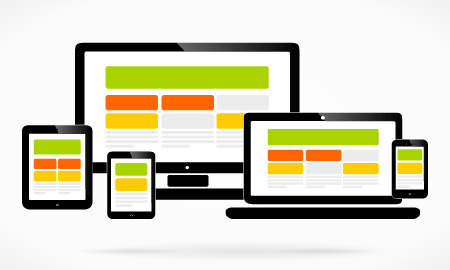 Responsive web design is making a website look as good on a smartphone or tablet as it does on a desktop computer. This takes an active effort because the two platforms load a website differently. This can be annoying, but if you want to optimize your website and attract as many customers as possible, then you need to embrace responsive web design.
How to Make Your Website Responsive
When you design a website to be responsive, it's about more than just making it look good on a smartphone or tablet. You also have to make sure it functions well on a mobile platform. Keep in mind that a person navigating a website with a smartphone is using their fingers. To make your website responsive, you need to ensure that links on your site are spaced wide enough apart that they're easy to tap on.
Another trick to make your website responsive is to always write text on the page. That is, don't make a beautiful text-picture in Photoshop and then upload it to your website. While it might look great on a desktop pc, a mobile user's experience won't be the same. Catering to that experience is especially important now, and there are a couple of reasons for that.
Why Responsive Web Design Is Important
The number of people accessing the internet from a tablet or smartphone is growing every year. In 2015 there will be 1.9 billion people who go online using a mobile platform. Even more important is the fact that 25% of people will access the internet exclusively from a smartphone or tablet. Having a responsive web design is important because if you don't cater to this large segment of the market, you are missing out on attracting new clients.
Polls have shown that in the last 30 days, 69% of tablet users have made a purchase from their device. If you have an online store, it's likely that people are shopping there from a tablet. Another advantage of having a responsive web design is that your Google search rating will go up. That means your website will enjoy an increase in free traffic and it won't cost you anything. In this day and age, having a responsive website is no longer optional, it's a must!
If you have an existing website that you need converted to be responsive, Superiocity can provide you with options.
Sources