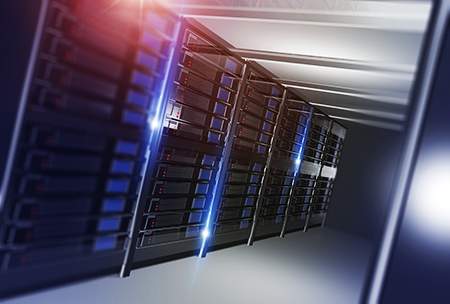 Picking the right host for your website is important for a variety of reasons. You want to find a website host with a decent price, but you also want to be sure that they're reliable and have good customer service. It can get confusing sometimes because there are so many different web hosts out there and they all seem to offer some unique service or low introductory price. Use the ideas below to help you find the best hosting service for your business.
A Fair Price
Notice how the heading of this section is A Fair Price, not The Lowest Price. You don't always buy a product because it's the cheapest. It's the same with web hosting, you shouldn't select the cheapest web host that you can find. This is especially true if you're creating a business website. For a low-traffic personal blog, the cheapest host may be okay. However, for a professional website you're going to want a higher level of service.
Good Customer Service
You're planning on having your website well into the future right? Well then you want to be sure to select a web host that is well known for their customer service. At some point you will need to talk to a help representative from your hosting company. However, not all customer service is created equal.
Some companies have great telephone customer service and mediocre online chat support. Of course, other companies will be the other way around. That's why you should select a web host that offers the type of quality customer service that suits you best. HostingAdvice.com has a good review of different web hosting companies and their customer support line.
Service Quality and Reliability
When you're looking for a web host you want to select the one that is going to be the most reliable. However, you should judge a company's reliability on customer reviews and statistics, not on uptime guarantees. An uptime guarantee is a number released by a web host which states how often its servers are up and running. The problem is that a web host can make almost any promise it wants, fall below that performance threshold, and then face almost no consequence.
Thankfully, today most companies are extremely reliable. In fact, the average metric for measuring hosting reliability is 99.50% uptime and above, and the best companies usually have 99.95% reliability or better. HostBenchMarker.com has an excellent series of graphs that display different webhost reliability ratings, along with the time it takes for a support representative to answer a question.
Geographic Location of Server
One of the largest costs with web hosting is electricity. That's why sometimes data centers will be located in remote areas where electricity is cheap. This is not ideal, if it means that data has to travel a long distance from the web host to your clients. That's why it's better to pick a data center close to a majority of your clients.
For example, New York has some of the highest electricity costs in North America. However, a web hosting center located here will be very quick as it will be located close to not only New York City, but all sorts of major information hubs and routing centers as well. This convenient map lists the location of various web hosting companies around the United States. You should aim to pick a hosting center that's close to you and close to a majority of your prospective clients as well.
Superiocity Services
If all of this sounds daunting, rest easy! Superiocity offers a comprehensive web hosting service where we take into account all of the factors listed above. We make it easy to host a website and keep everything working smoothly. You won't have to worry about downtime or dealing with other website maintenance problems. Go to our services page to learn more.
Sources