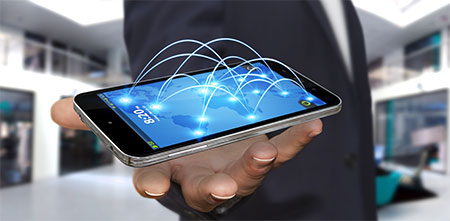 Reaching out to international customers is becoming an increasingly important part of the sales strategies for small business owners. Regardless of how sophisticated your website is, or how many people you have on your staff, you can always increase your bottom line by selling outside of your own country. A great example of this is Matches Fashion. 85% of all their sales come from the Internet, and of those, an astounding 70% are international customers.
As the world becomes more connected, and shipping prices and times are reduced, it's going to become even more crucial to market your small business to international customers. To help you do this, here are three tips that will help you to get your products across the border and into the hands of customers around the world.
1. Create a Region Specific Version of Your Website
If you believe that you have a product that may sell well in France, then you'll want to create a French version of your site. Fortunately, creating a multilingual version of your website doesn't have to be as hard as you think. Website Builder Expert has a great article on the subject, and they point out three different ways that you can make it easy for international customers to access the content on your website.
While some methods are complicated, if you want to keep it simple, you can go as low tech as installing a Google Translate button on your site. The translation won't be perfect, but it will be better than nothing.
2 Accept Local Payment Methods
In Japan, JCB credit cards control more than 40% of the market. Obviously if you plan to sell your product in Japan, then you'll need to support this payment method. Of course, payment methods vary from country to country. In America PayPal is very popular, while in Germany wire transfers are the method of choice for most people who pay online. Whichever country you plan to sell in, find out what the preferred method of payment is and make sure that your website supports it.
3. Help to Make the Shipping Process Seamless for International Customers
One of the problems associated with shipping internationally are the import taxes that can be levied on products. In some countries these can be negligible and have little effect on the price of the product. On the other hand, in other places (typically poorer countries) the import taxes can be downright outrageous.
You can use a service like DHL's Trade Automation Service which allow you to calculate how much it will cost to ship a product to a certain country. In most cases the shipping costs are reasonable. America to the UK, no problem. But in other situations, America to Russia for example, you may find yourself paying as much as $100 just send a single, flat document!
All of these factors should play into your ultimate decision of which countries to ship too. While some countries may truly have excessive fees, plenty don't. If you're a small business and you want to expand your market, then shipping to other countries is the way to do it.
Sources