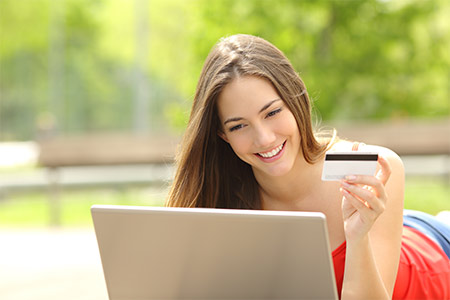 The number of people shopping online every year is only continuing to grow. We've already talked about driving potential customers to your website using tactics like SEO and PPC. However, once you get someone to your site, you also need to be able to convert them into a paying customer to increase sales. There are a couple of ways of doing that.
First off, you need a great website design. A well designed website is easy to use,  intuitive, and it can be the difference between someone spending 10 seconds on your site and 10 minutes. When it comes to website design, at Superiority we know how to do it right. Our websites our clean, professional, and we always deliver them on budget. However, once you have a good website, there are still a couple of other steps you can take to ensure that you make as many sales as possible.
1. Send Out Wishlist Reminders
If you have an ecommerce platform that lets people create a wishlist, use this data to your advantage! You can send out an email reminder to people, letting them know about items on their wishlist that they may want to buy at some point. However, you need to be careful with this. Send out too many emails and people may start to regard them as spam. Most websites find that one to two emails a month is ideal.
2. Reduce Cart Abandonment to Increase Sales
If you're a small business owner with an ecommerce website, you can't afford to have too much cart abandonment. Ideally, you want people to put an item into your virtual shopping cart and then buy it. To ensure that this happens, there are several steps you can take.
Make the checkout process as easy as possible. Give users the option to buy as a guest, don't force them to sign up for an account.
Offer a surprise deal to customers when they go to check out. This could be a discount off their total order or a special deal like free shipping. You want to give your potential customer a reason to buy the product here and now.
Offer as many payment methods as possible. If a customer wants to be able to buy a product from you they should be able to pay however they want. That means a bare minimum of credit card, debit card, and PayPal. If you really want to take it to the next step, some retailers will even allow people to mail in checks and money orders. This may be a good idea if you're targeting an older customer base.
3. Upsell Your Products
The ecommerce firm econsultancy has claimed that upselling is 20 times more effective than cross selling. That is, a customer is twenty times more likely to buy a more expensive model of a product they already want to buy, instead of buying another additional product. That's why if you're a business owner with an ecommerce platform, you should have a solid strategy for upselling your products. Always give consumers the option to buy a more expensive model of the same item, and you may be surprised by how much more money you can make.
4. Grow Your Email Subscriber List
We've previously talked about how to get customers to open the emails that you send out. While is this valuable advice that can help you to increase your bottom line, it's not going to do much good if you only have a small email list. That's why you need to make your email list as large as possible!
To do this, make sure you offer a variety of different areas where people can enter their email address and sign up for your email list. These should typically be located at the bottom of each page, on the sidebar, on the front page, and some website owners even choose to put a signup form in the menu area. You wouldn't go fishing without a worm though, and the same is true for your email forms. They should come with an incentive that is going to make people want to sign up for your list. This could be a coupon, special sales, or an advance notice about new products before they hit the (virtual) shelves.
Making Your Ecommerce Website Successful
By implementing these four steps you can help to grow your ecommerce website and sell more products than you ever thought possible. If you need help driving more customers to your website, be sure to read our article that compares the benefits of SEO and PPC. Once you have the product and an advertising plan, Superiocity will always be here to help you create that one of a kind website that you won't find anywhere else. Don't miss out on the multi-billion dollar online sales industry, get your foot in the door today!