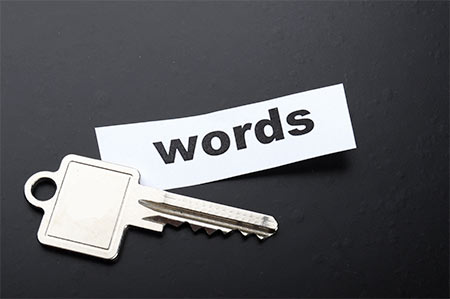 Google's Keyword Planner is a powerful tool that can help you to advertise smarter and increase your ROI when it comes to your marketing budget. In a nutshell, Keyword Planner allows you to see what customers are looking for and what search terms they're using. If you advertise using any of the major search engines, Google in particular, then Keyword Planner should be an essential part of your arsenal.
How Do You Use Keyword Planner?
Thankfully, Keyword Planner is easy to use and intuitive. With just a few simple steps you can create an account, and learn more about how people search for products in your niche.
Navigate to

Keyword Planner's homepage

and sign in using a Google account. If you've never used Google Adwords before then you'll need to create an account. which should only take a couple of minutes.

Click on "Search for New Keywords" and enter your product or service. For example, if you're running a motorcycle repair shop you might want to type in "motorcycle repair" or "motorcycle repair Southern California".

Fill out any filters that you might want. If you have

a local business

, you might want to filter the data you receive so that you're only looking at results for a certain state or region.

Click through the different results, looking at the provided results.
You'll be able to find out which search terms people are using, how often that term is used every month, and how much each keyword costs. Furthermore, you'll be able to see the trend of this keyword for the last 12 months. If you're planning a SEO campaign centered around a certain set of keywords, you should ensure that the trend around these keywords is moving towards more searches every month, and not the other way around.
Why Should You Use It?
Keyword Planner is crucial because it will give you a crystal clear idea of what search term your customers are using, and which they ignore. With Keyword Planner you'll no longer have to guess if a certain term is going to gain you search traffic, you'll know instantly, and you'll also know roughly how much traffic. For example, if you see that a certain keyword only gets 2,000 searches a month, you won't expect to collect 4,000 hits by targeting it.
By using the correct keywords you'll be able to increase your click through rate, while spending less on advertising for keywords that nobody uses. There are several examples of how this can work. If you use PPC (Pay Per Click) advertising, then you'll want to use Keyword Planner to get the most clicks. However, since you don't pay for clicks you don't get, the result of not using this tool is decreased traffic, not a financial penalty.
On the other hand, if you're planning a SEO campaign, then not using Keyword Planner could easily be a hit to your wallet. You may end up writing, or paying someone to write, a set of articles which target the wrong keywords, or target keywords that don't get any traffic. This is obviously the opposite of what you want, and a very good reason why Keywords Planner is a necessity if you're business owner who is planning on advertising online.
As usual, even if you can draw in traffic, if your website is poorly designed, than you're going to lose a lot of potential customers along the way. Contact Superiocity today to learn about how you can turbo-charge your website, and get more leads to convert into customers. We're an American based web-design firm and we're here to help you take your website to the next level!
Sources
No Responses